Canis Minor - Glow In the Dark - Rainbow Plate Soft Enamel Pin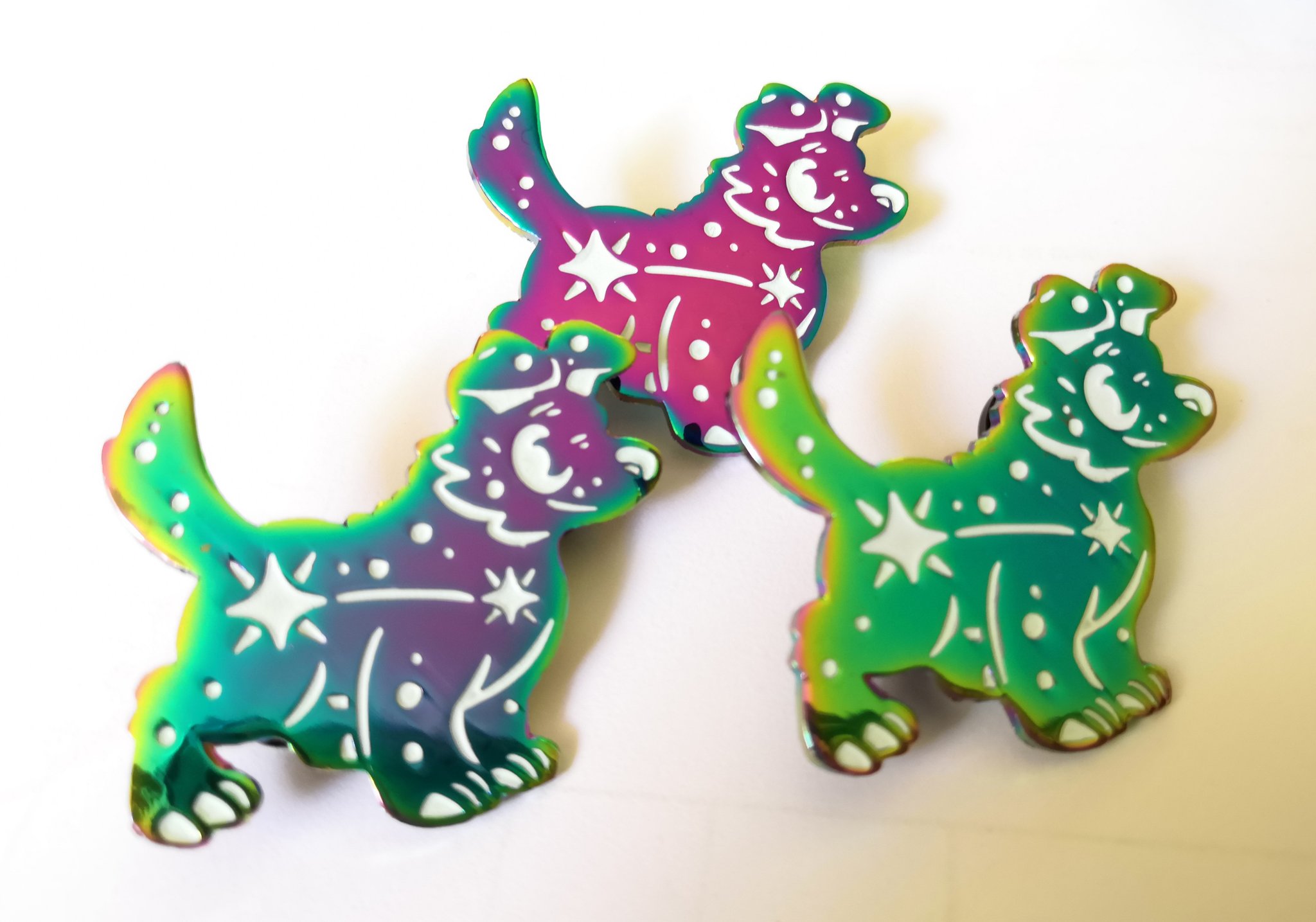 Canis Minor - Glow In the Dark - Rainbow Plate Soft Enamel Pin
Canis Minor is ready to keep you company during your darkest hour.

This pin was originally part of my Good Dogs Kickstarter but the manufacturer made an oopsie when making this pin and got all the enamel glow in the dark, rather than just the stars. This oopsies are still stunning so maybe you'd like to take one home?

Please keep in mind that due to the nature of rainbow plate each pin is unique and will have a different gradient of rainbow plate.
Pin Details:
4 cm tall

Rainbow Plate

Glow in the dark enamel

Double backing pins with rubber clutches