Canis Minor - Rainbow Plate Soft Enamel Pin [SECONDS]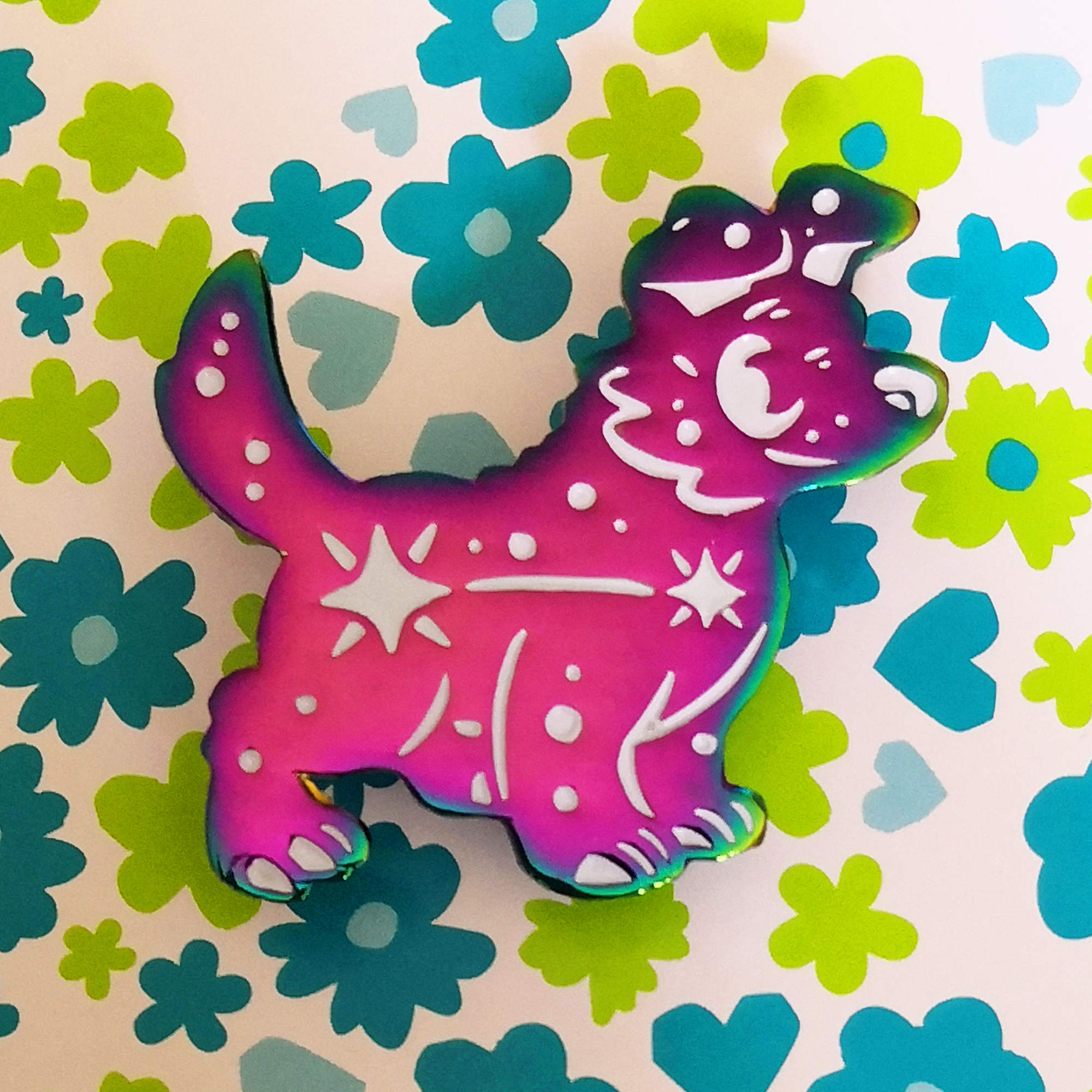 Canis Minor - Rainbow Plate Soft Enamel Pin [SECONDS]
Canis Minor is ready to keep you company during your darkest hour.

This pin was originally part of my Good Dogs Kickstarter. The Stars on the pin are glow in the dark.

Please keep in mind that due to the nature of rainbow plate each pin is unique and will have a different gradient of rainbow plate.
Pin Details:
4 cm tall

Rainbow Plate

Glow in the dark stars.

Double backing pins with rubber clutches
PLEASE NOTE BEFORE BUYING: These are seconds. All these pins are still great looking but will have flaws.
Grade B Slightly Less than Perfect: could have minor flaws like very minor overspill/underfill, tiny scratches or small bits of patchy rainbow plate
Grade C Requires A Bit of Love: could have flaws like missing enamel fills, severe overspill, major parts of patchy rainbow plate or noticeable scratches